"No shirts, no shoes, no mask – no service," says Governor Whitmer.
As the fight against COVID-19 continues, Michigan faces new challenges to control outbreaks, especially in major cities. While attempting to reengage the economy by opening businesses, restaurants and other previously closed establishments, COVID-19 has been on an uptick yet again, with some Michigan cities like Grand Rapids, Detroit and Lansing exceeding 20 new daily cases per million.
With this uptick in cases, and firm science showing mask use reducing the spread of COVID-19 by 70%, Governor Whitmer has signed Executive Order 2020-147. The order went into effect Monday, July 13 at 12:01 a.m. and requires masks to be worn in all indoor spaces and crowded outdoor spaces.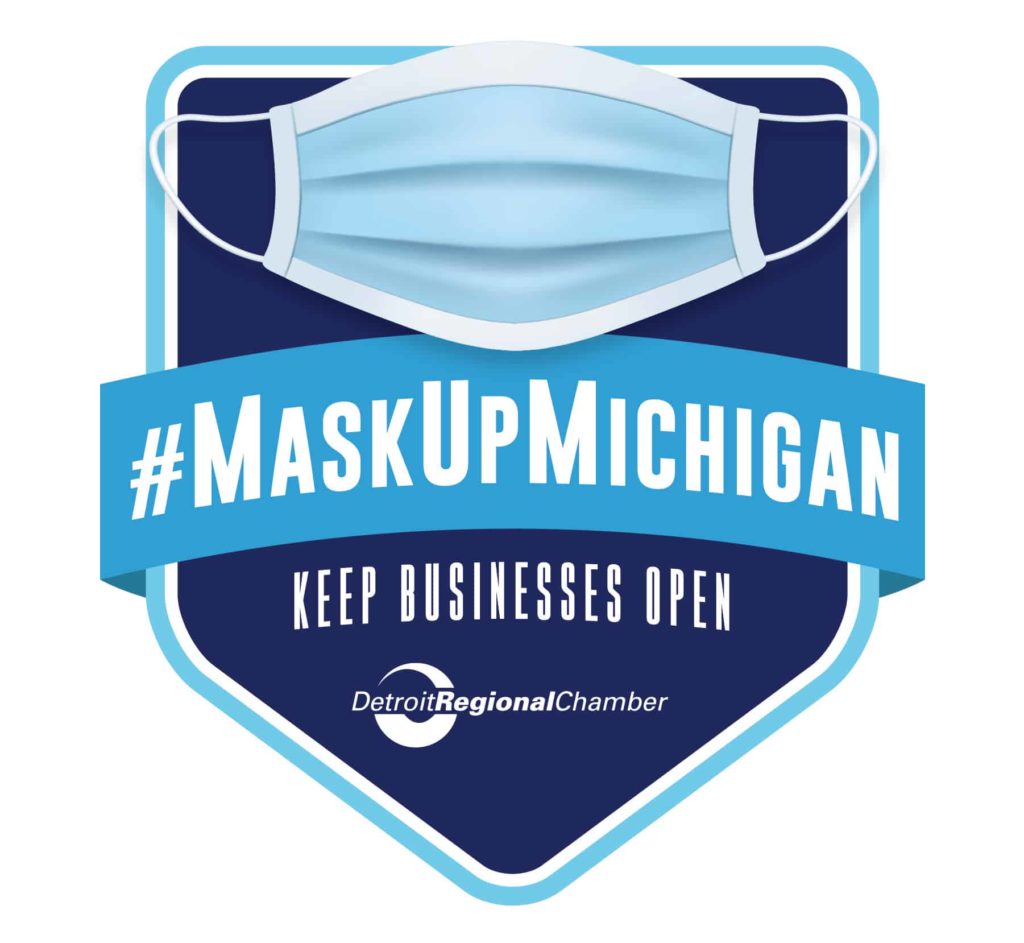 The Executive Order stresses the importance of proper mask use. This means all Michiganders, when entering a business, restaurant, other indoor establishment or crowded outdoor establishment must have a mask on properly, covering their nose and mouth. If in violation of this order, a misdemeanor could be issued with a $500 criminal penalty. This Executive Order also includes business owners in the fight against COVID-19. The order requires clear signage about mask usage within the establishment and requires business owners to deny entry and service to individuals who fail to comply with the order. If businesses do not enforce mask wearing, they could be at risk of their license being suspended.
During the pandemic, Governor Whitmer has stated that decisions are being informed by clear scientific data. Mask wearing to save lives and lower the spread of COVID-19 is backed by research and the scientific community. A German study, for example, showed that the implementation of mandatory mask ordinances decreased the daily COVID-19 growth rate by 40%.
Governor Whitmer shared during her press conference regarding the implementation of Executive Order 2020-147 that "By wearing masks, we can save lives and protect our family, friends, and neighbors from the spread of COVID-19. And by wearing masks now, we can put our state in a stronger position so our kids can return to school safely in the fall. For the sake of your loved ones, let's all mask up, Michigan."
The Executive Order mirrors similar orders issued by Governors in Kansas, Maine, Nevada, Pennsylvania, and Washington. Its goal is to save the lives of Michiganders, and protect Michigan's workforce, while working to reopen the economy safely.
To read Executive Order 2020-147 head here.