Pauline Wendzel, Republican State Representative Candidate of District 79, is supported by groups that put the health care of Michiganders at risk. These groups have fought to repeal the Affordable Care Act (ACA), putting 1.2 million Michiganders, especially those with pre-existing conditions at risk.
Wendzel is backed by the Michigan Freedom Fund, an organization that pushes extreme conservative policies and opposes government oversight. This organization has fought to repeal the ACA time and again, putting Michiganders at risk. It's stance also aligns her with efforts to reduce protections for those with pre-existing conditions.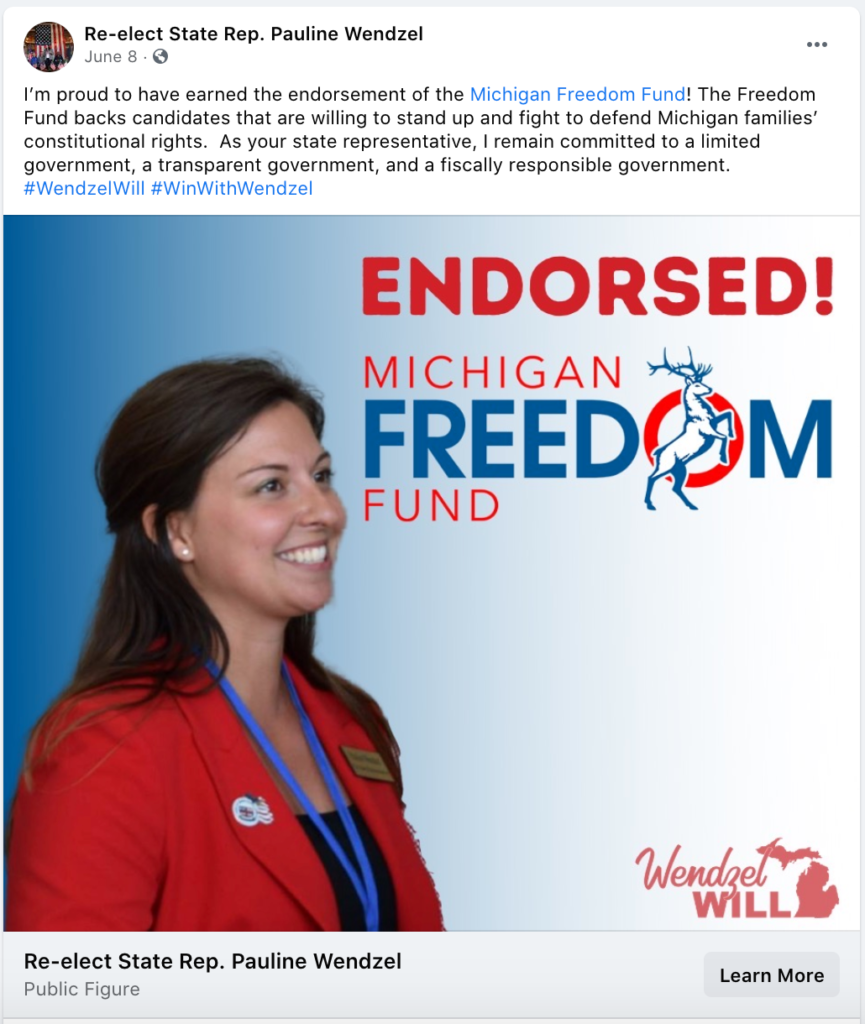 She's also supported by NFIB Michigan, another organization that has actively fought against the Affordable Care Act. This organization sued to repeal the ACA and their president fought against it as well, leading to further uncertainty for those who rely on the ACA to survive.
Related to health care protections, Wendzel also opposes a woman's right to choose. She is supported by Michigan's Right to Life, an anti-abortion organization that believes women should not be able to choose abortion, even in instances of rape, incest, or the mother's life being at risk.
Overall, Pauline Wendzel is aligned with groups that put the health of Michigan residents at risk. She's supported by organizations that jeopardize the health and safety of women, and those with pre-existing conditions.